Third Year Anniversary: Milestones - Part 2
Blog Post 36
November 17, 2020
Part 2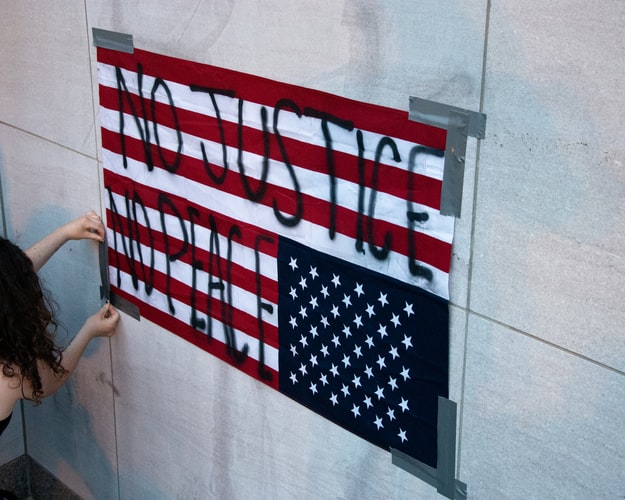 Continuation of events that took place
during the past three years
Part 2
See Blog Post 35, November 2, 2020 for Part 1
Introduction Repeated here for your benefit –
Al-Hamdulillah!
Inked Resistance
Islamic Publishing
is Three Years Old!
Here's what we can do: We copy others; show affection and concern without prompts; take turns; show a wide range of emotions; understand mine, hers and his; separate easily from Mom and Dad; get upset with major changes in routines; and dress and undress ourselves. We carry out instructions with two to three steps; talk well enough for strangers to understand most of the time; carry on a conversation using two to three sentences; and name friends and most familiar things. So we're well on our way, inshallah!
All kidding aside… As we celebrate the birthday of our esteemed Prophet Muhammad, peace be upon him and his family, we're offering a 25% discount off our books. Please take advantage of this offer and purchase some books for yourselves, your family and friends, inshallah. It is only through supporters like you, and Allah's Subhanahu wa ta'ala Help, that we are still going strong! You can shop at Inked Resistance Islamic Publishing Shop or Inked Resistance Ecwid Store or Inked Resistance Etsy Shop, inshallah.
This is a snapshot of the past three years. It is not complete. It is not in order. There will be lots of things missing. Information may not be up-to-date and may in fact be slightly inaccurate. We will need to stop at some point and continue the post later because there's just so many things that have happened. What is important for us to point out is that amidst all of these things, which are so horrible and show the animal side of human beings, the treachery of those in power, there are people like us, inshallah, who are plugging away at making a difference, at exposing the corruption, at lifting the hopes of a better day, a better way to live, a better headspace and heartspace. Remember that things have always been rough, always been difficult and corrupt and unjust and evil, and we've persevered. Human beings have gotten this far because there are Allah-fearing, honourable, sacrificing, loving, justice-seeking, patient and virtuous leaders and people and Allah Subhanahu wa ta'ala is on our side. Don't give up the fight!
New Material –
More events during the three years since Inked Resistance Islamic Publishing began included:
Anti-Black Racism and Murders – The National Memorial for Peace and Justice opened in Montgomery, Alabama highlighting the US history of slavery, lynching and Jim Crow laws; 17-year-old Antwon Rose II was shot in the back three times and killed by white rooky cop Michael Rosfeld in Pittsburgh, Pennsylvania, after he fled from the car he was in was stopped by police, bystander video was taken, Rosfeld was found not guilty; during a traffic stop, O'Shae Terry, 24, was shot four times and killed by cop Bau Tran in Arlington, Texas, who fired into the car hanging onto the side as Terry drove away, the car had been stopped over an expired temporary tag, police video was taken, Tran has not been convicted; Botham Jean, 26, was shot and killed by white cop Amber Guyger, in his Dallas, Texas, apartment, which she claimed she thought was hers when she entered it, she was sentenced to 10 years in prison; Atatiana Koquice Jefferson, 28, was shot and killed by white cop Aaron Dean, an 18-month-long rooky, who fired through the window of her bedroom in Fort Worth, Texas, after receiving a call that her door was open at night, her eight-year-old nephew was in the room with her, police video was taken and Dean has not been convicted; Manuel Ellis, 33, was killed as he walked home from church by four cops, two of whom are white - Matthew Collins and Christopher Burbank - and Masyih Ford and Timothy Rankine, in Tacoma, Washington, Manuel Ellis was chokeheld, tased, handcuffed, hobbled by straps and hooded and videos showed the cops repeatedly hitting him and were on top of him while he was on the ground as he pleaded, "I can't breathe," the cops were not charged; Ahmaud Arbery, 25, was shot three times with a shotgun and killed near Brunswick, Georgia. after being pursued, chased and hunted down while jogging in the middle of the day by three white men, Travis McMichael – the shooter - his father Gregory and William "Roddie" Bryan – the video recorder, which went viral, they have not been convicted; Breonna Taylor, 26, was killed by six bullets shot by three white Louisville, Kentucky cops - Brett Hankison, Jonathan Mattingly and Myles Cosgrove - when they busted down her apartment door with a battering ram in the middle of the night on a no-knock warrant, after her boyfriend Kenneth Walker fired a warning shot thinking they were intruders, the cops fired 32 shots, only Hankison was charged with wanton endangerment, the city of Louisville agreed to pay Taylor's family US$12 million and reform police practices, 500 protesters over 75 days of protests in Louisville were arrested and David McAtee, 53, was shot to death by a Kentucky national guard outside his Louisville YaYa's BBQ shack restaurant when they and cops were clearing the streets with military force and shooting pepper balls, 19 live shots by two national guards and two Louisville cops - Austin Allen and Katie Crews - were fired in his direction, the police body cameras were turned off, no one has been charged with the murder, Crews had earlier posted on Facebook a photo of a protester offering her flowers which she captioned with "I hope the pepper balls that she got lit up with a little later on hurt" and "Come back and get ya some more old girl, I'll be on the line again tonight."; Daniel Prude,41, was killed by cops while being physically restrained naked and face down on the ground, handcuffed and hooded, with white cop Mark Vaughn used his bodyweight and both hands on the side of his neck in a "hypoglossal nerve technique," white cop Troy Talladay had his knee in Daniel Prude's back and Francisco Santiago restrained his legs for three minutes and 10 seconds in Rochester, New York, police video was taken, seven cops, including Vaughn, Talladay, Santiago, Michael Magri, Josiah Harris, Paul Ricotta and Andrew Specksgoor, were suspended with pay, no charges have been laid; George Floyd, 46, was killed by Minneapolis, Minnesota white cop Derek Chauvin who choked him to death by using his full weight on his knee into George Floyd's neck with his hands in his pockets for eight minutes and 46 seconds while saying "I can't breathe" and being filmed by a bystander, he was handcuffed and face-down on the ground with two cops, Thomas Lane (who is white) and J. Alexander Kueng (who is black) - both of whom were licensed as cops less than nine months earlier and were in their first week with the Minneapolis police department, helping to restrain him and a fourth cop, Tou Thao, keeping people from intervening in the murder, protests against racism and police brutality erupted in the US and all over the world, Chauvin, Kueng, Lane and Thao were charged with George Floyd's murder, no one has been convicted, a memorial service for George Floyd was led by Reverend Al Sharpton; Rayshard Brooks, 27, was shot in the back and killed by Atlanta, Georgia white rooky cop Garrett Rolfe, after being found sleeping in a Wendy's drive-through, resulting in further protests over police brutality and murder, the resignation of Erika Shields, Atlanta's police chief, Rolfe was charged with murder and aggravated assault and white rooky cop Devin Brosnan was charged with aggravated assault for stepping and standing on Rayshard Brooks' shoulder while he was on the ground; Jacob Blake, 29, was shot in the back seven times at close range, paralyzed and suffered serious internal injuries by Kenosha, Wisconsin white cop Rusten Sheskey as Jacob Blake tried to get back into his car, he had been punched, put into a headlock and tased twice, the two other white rooky cops, Vincent Arenas, who also tased Jacob Blake, and Brittany Meronek, had their guns drawn on him, three of Jacob Blake's young sons were in the backseat, video was taken by a bystander, no charges have been laid, his shooting resulted in protests in which the Wisconsin national guard was deployed and two protesters, Joseph Rosenbaum and Anthony Huber, were shot and killed and a third protester, Gaige Grosskreutz, was seriously wounded by 17-year-old white supremacist Kyle Rittenhouse with his semi-automatic rifle, multiple sports teams went on strike against police brutality and racism; Walter Wallace Jr., 27, was shot and killed by two white rooky cops, Sean Matarazzo and Thomas Munz, who fired seven times each at him, in front of his mother, when he came out of this house with a knife in Philadelphia, Pennsylvania, neither cop had a taser, onlooker video and police video were taken, neither cop has been charged, the killing resulted in protests against police brutality and institutional racism, with cops in riot gear, the Pennsylvania national guard deployment and a curfew, 225 arrests, 60 injured cops, looting, 18 damaged vehicles and 24 ATM explosions in less than six days; the US district court sentenced Charleston, South Carolina white cop Michael Slager to 20 years in federal prison for the 2015 shooting in the back murder of Walter Scott, 50; after St. Anthony, Minnesota rooky cop Jeronimo Yanez was found not guilty in the 2016 shooting murder of Philando Castile, 32, in his car during a traffic stop in Falcon Heights, his family reached a US$3 million settlement and Philando Castile's girlfriend, Diamond Reynolds, who live-streamed the murder, reached a US$800,000 settlement; Chicago, Illinois white cop Jason Van Dyke was found guilty of second-degree murder and 16 counts of aggravated battery with a firearm and sentenced to six years and nine months in prison for the 2014 murder of Laquan McDonald, 17, who was shot 16 times, three white Chicago cops, David March, Joseph Walsh and Thomas Gaffney were found not guilty of covering up details of the murder in Cook County court, the Chicago police board fired four Chicago cops, Stephen Franko, Janet Mondragon, Daphne Sebastian and Ricardo Viramontes, for covering up the murder and inspector general Joseph Ferguson released a report detailing a cover-up of the murder involving 16 officers and supervisors; the US justice department announced it was not bringing federal charges against New York white cop Daniel Pantaleo in the 2014 chokehold murder of Eric Garner, 43; the US justice department announced that it will not pursue civil rights charges against Tulsa, Oklahoma white cop Betty Shelby who shot and killed Terence Crutcher, 40, in 2016 and was acquitted
Rapes and Sexual Assaults - Brett Kavanaugh was accused of sexual assault while his US supreme court confirmation was being heard, but he was named the new judge anyway in a 50-48 vote; former Hollywood producer Harry Weinstein faced over 80 women's accusations of sexual assault and rape charges, occurring over three decades, in a case that ignited the #MeToo movement, and was found guilty of rape and a criminal sexual act of two women only and sentenced to 23 years in prison, since then more women have accused him of sexual assault and rape; actor Bill Cosby was sentenced to three to 10 years in prison for aggravated indecent assault against one of 60 women who came forward with sexual assault and rape charges against him; the Boy Scouts of America filed for bankruptcy amid hundreds of sexual abuse lawsuits, causing the claims to be suspended; Australia's highest court overturned the child sexual abuse conviction of Catholic cardinal George Pell; leader of the Nxivm sex cult Keith Raniere was sentenced to 120 years in prison for sex trafficking, racketeering, fraud and other crimes; Pope Francis abolished pontifical secrecy in sex abuse cases and raised the definition of child pornography from 14 to 18 years old; see Khartoum Massacre under Government Massacres
Wars – War against the Islamic State of Iraq and the Levant (ISIS/ISIL/DAESH), to be called ISIS from here on, in Iraq and Syria continued with 5.6 million Syrian refugees, the majority are in Turkey; the US, UK and France bombed Syrian military bases in response to a sarin chemical attack they claim the Syrian government was responsible for in Ghouta, Syria; the zionist state of Israel's air force bombed Syria with missiles and a Russian Il-20 reconnaissance plane was shot down by a Syrian surface-to-air missile, killing all 15 Russian servicemen on board, Russia blamed the zionist state of Israel's military for the accident because the zionist state of Israel's jets conducting the strikes used the Russian plane as cover; Russia was blamed for an airstrike that killed 20 civilians in the Hass refugee camp in Syria; 33 Turkish soldiers were killed by pro-Syrian forces; an attack by five ISIS members at an Islamic Revolutionary Guard Corps (IRGC) parade in Ahwaz, Iran, killed 25 people, including 12 IRGC soldiers and a four-year-old child, and 70 people were injured, with Iran saying the US and Arab states enabled the murders, the attackers were killed; Turkey launched attacks against Kurdish-held areas in Syria, killing over 500 people, wounding over 1,500 people and capturing over 70 people; more than 800,000 people were displaced from their homes in northwestern Syria as Syrian forces attacked the last ISIS-held area; Turkey launched a major offensive against the Syrian government in northern Syria after 36 Turkish soldiers were killed in air and artillery strikes, claiming to have killed 3,138 Syrian soldiers before a ceasefire was called; Arabian Peninsula (Saudi)-led coalition war, backed by the UK and US, in Yemen continued with over 100,000 people killed, including more than 12,000 civilians, as well as more than 85,000 killed due to the ongoing famine; Arabian Peninsula (Saudi) oil refineries in Abqaiq and Khurais were attacked by ten drones and set on fire by Houthi fighters in Yemen, resulting in the stoppage of close to half of Arabian Peninsula (Saudi) oil exports; a ceasefire was agreed to during COVID, but the Saudis kept up the airstrikes; Ukraine International Flight 752 was mistakenly shot down by Iranian armed forces shortly after taking off from Imam Khomeini Airport killing all 176 people, including 15 children, on board, 147 of whom were Iranians, five days after the US assassinated General Qasem Soleimani and four hours after Iran's airstrikes on airbases in Iraq injuring US soldiers, the plane was mistaken for a cruise missile; Iranian Revolutionary Guards Corps (IRGC) increased patrols in the Persian Gulf after confrontation with their navy and the US; Iranian Revolutionary Guards Corps (IRGC) launched its first military satellite; Boko Haram militants killed at least 89 Nigerian soldiers at a military base; 44 Boko Haram members were found dead in a prison in Chad; a triple suicide bombing occurred in Konduga, Borno State, Nigeria at a busy fish market and a third bomber exploded nearby, killing at least 22 people and injuring about 70 people, one of the bombers was a woman and it was assumed the attacks were by Boko Haram members; the US and Taliban signed a conditional peace agreement in Doha, Qatar, leading to withdrawal of some US troops from Afghanistan; the international criminal court authorized an Afghanistan war crimes inquiry to proceed enabling US citizens to be investigated; Myanmar (Burma) carried out airstrikes on Rohingya areas killing an unknown number of civilians amid blackouts; 52 Mozambique men were killed by Salafi terrorists; Venezuelan dissidents and the US-based military company Silvercorp USA led by former US army special forces operator Jordan Goudreau were caught trying to assassinate Venezuelan president Nicolas Maduro; Afghan gunmen murdered 24 Shia Muslims, including mothers and two newborn babies in a maternity hospital in Kabul, Afghanistan; an Afghan ISIS suicide bomber killed 32 people at a funeral in Kuz Kunar (Khewa), Nangarhar, Afghanistan; Palestinian president Mahmoud Abbas announced the termination of all agreements with the zionist state of Israel and the US over the zionists' plans to annex the Jordan Valley; over 40 Chinese forces and at least 20 Indian soldiers were killed or wounded in fighting in the disputed border of Galwan Valley; at least 180 bodies were found in mass graves in Burkina Faso suspected to be victims of the army's extrajudicial executions; ISIS killed, by a landmine and shooting, at least 37 and up to 100 people and injured 60 people working for Semafo, a Canadian gold mining company, who were travelling near Fada N'gourma to the Boungou mine in Burkina Faso; the Indian air force launched airstrikes against alleged militant camps in Balakot, Khyber Pakhtunkhwa province, in Pakistani-administered Kashmir, leading to airstrikes by Pakistan against India and many deaths and injuries until a peace agreement was signed; ISIS suicide bombers attacked eight locations – three churches, three hotels, a housing complex and a guest house - in Colombo, Negombo, Batticaloa, Dematagoda and Dehiwala, Sri Lanka, on Easter, killing 267 people and injuring over 500 people; the zionist state of Israel's military launched airstrikes into Ghazzah and Ghazzah retaliated, resulting in 25 Palestinians killed, including a pregnant woman and a toddler, and injuring at least 154 Palestinians, four zionists were killed and 125 were wounded; a suicide bombing by Boko Haram in a masjid in Konduga, Borno State, Nigeria, killed eight people; a triple suicide bombing, by a man and two women of Boko Haram, killed 30 people and injured over 40 people in Konduga, Borno, Nigeria, at a hall where people were watching a soccer match; Boko Haram members shot and killed at least 65 people returning from a funeral in Borno State, Nigeria; Boko Haram members attacked, burned and killed at least 30 people, many while sleeping in their cars overnight due to the road being closed by the military, and kidnapped women and children, in Auno, Borno State, Nigeria; 18 people in a government convoy were killed by ISIS using improvised explosive devices (IEDs) in Borno State, Nigeria; an airstrike by field marshal Khalifa Haftar of the Libyan National Army hit the Tajoura detention center for migrants and refugees outside Tripoli, with 600 living people inside, killing at least 53 people and injuring 130 people, they were trying to get to Europe and the murder raised concerns over the European Union's (EU) cooperation with militants to detain migrants and refugees and training and funding Libya's coast guard to apprehend migrants and refugees; a car bomb by an al-Shabab member and an attack by four al-Shabab gunmen killed at least 26 people, including two journalists, at the Asasey Hotel in Kismayo, Somalia, in a siege lasting 14 hours; a suicide truck bomber attributed to al-Shabab killed at least 85 people and injured more than 140 people, with 12 people missing, at the Ex-Control Afgoye police checkpoint in Mogadishu, Somalia; a car loaded with bombs accidentally crashed and exploded outside the National Cancer Institute Egypt (not its intended site) in Cairo, Egypt, killing at least 20 people and injuring 47 people; two drones from the zionist state of Israel attacked Beirut, Lebanon, one crashing into the Hezbollah Media Center and the second exploding in the air, damaging it, Hezbollah leader Sayyid Hassan Nasrallah said the zionist state of Israel's drones over Lebanon would be shot down; several ISIS attacks in Mali killed 40 people when gunmen stormed two villages in the Mopti region, 95 people were killed after armed men opened fire and burned homes in Dogon village, more than 20 soldiers were killed in a raid on an army camp in Dioura, and attacks on two army camps in Boulkessi and Mondoro killed 25 soldiers, wounded four soldiers and 60 soldiers went missing; Turkey's president Recep Tayyip Erdogan invaded northeastern Syria, targeting the Syrian Democratic Forces (SDF) and other Kurdish militias; the UN assistance mission in Afghanistan and the UN human rights office issued a report declaring the US bombings in Nimroz and Farah Province, Afghanistan, that killed 39 civilians were unlawful; ISIS members staged a jail break in Jalalabad, Afghanistan, with a suicide car bomber, resulting in a 20-hour gunfight with soldiers, 29 people were killed, over 50 people were injured and over 1,700 prisoners escaped, almost 700 prisoners remained at large; at least 17 people were killed and dozens of people were wounded during a bomb and gun attack by al-Shabab at the Elite Hotel in Lido beach in Mogadishu, Somalia; Armenian and Azerbaijani forces clashed in Nagorno-Karabakh, resulting in 23 people killed before agreeing on a ceasefire; 18-year-old Chechen ISIS sympathizer Abdoullakh Abouyedovich Anzorov beheaded French teacher Samuel Paty in the street of the Paris suburb of Conflans-Sainte-Honorine, France, after he showed Charlie Hebdo's 2012 obscene cartoons of Prophet Muhammad, peace be upon him and his family, to his class
Genocides and Crimes Against Humanity – Bosnian Serb Ratko Mladic was found guilty of genocide against more than 8,000 Muslims committed in Srebrenica, Bosnia and Herzegovina during the 1990s Bosnian war and sentenced to life in prison by the international criminal court in the Hague, the Netherlands; Felicien Kabuga was arrested in France for his support of the Rwandan genocide after 26 years in hiding; Ladislas Ntaganzwa, the former mayor of Nyaskizu, Rwanda, was sentenced to life in prison for his role in the Rwandan genocide; former Congolese rebel leader Bosco Ntaganda was sentenced to 30 years in prison for war crimes and crimes against humanity, including recruiting child soldiers, massacres and sexual slavery, by the international criminal court; two ex-Myanmar (Burma) soldiers testified at the international criminal court that they were ordered to rape and kill Muslim Rohingya villagers in genocidal massacres and bury them in mass graves, estimates are that 6,700 Rohingya, including 730 children, were murdered between late August-late September 2017 and more than a million Rohingya are refugees in Bangladesh; China continued to expand its detention centers with more than 380 suspected facilities housing more than one million Uighur Muslims in Xinjiang
Murders and Terrorism Charges - Iran issued an arrest warrant against US president Donald Trump and asked Interpol for help, accusing him and 30 others of "murder and terrorism charges" for the killing of General Qasem Soleimani, Iraqi deputy chairman of the Popular Mobilization Forces (PMF) Abu Mahdi al-Muhandis, Islamic Revolutionary Guard Corps (IRGC) officers Brigadier General Hossein Pourjafari, Colonel Shahroud Mozafarinia, Major Hadi Taremi and Captain Vahid Zamanian, and PMF members chief of protocol and public relations Muhammed Reza al-Jaberi, Mohammad al-Shibani, Hassan Abdul Hadi and Heydar Ali
Mass Shootings – Mass shootings occurred: by 40 gunmen at Al-Rawda masjid in Sinai, Egypt which left 305 Muslims dead and hundreds of Muslims wounded; at a Parkland, Florida high school, killing 17 people and wounding 17 people; in Carcassonne and Trebes, France, killing five people; at a Santa Fe, Texas high school, killing 10 people and wounding 13 people; at a Texas church, killing 26 people and wounding 20 people; at a Thousand Oaks, California bar, killing 13 people and injuring 16 people; 11 people were killed and 6 people were wounded by white supremacist Robert Bowers at the Tree of Life Synagogue in Pittsburgh, Pennsylvania; 23 people were killed and 23 people were injured at a Walmart store in El Paso, Texas, nine people were killed and more than 27 people were wounded in Dayton, Ohio; in Al-Noor masjid and Linwood Islamic Centre in Christchurch, New Zealand, where 51 people were killed and 40 people were wounded by white supremacist Brenton Tarrant; in Portapique, Nova Scotia, Canada, where 16 fires were set, 22 people were killed and three people were injured by Gabriel Wortman; at a bar in Belem, Brazil, killing 11 people; Andal Ampatuan Jr., his brother Zaldy Ampatuan and 31 other people were convicted of 57 counts of kidnapping and murder and mass burial for their role in the Maguindanao massacre of 58 people, including 34 journalists, who were on their way to witness the filing of Esmael Mangudadatu's certificate of candidacy to run for governor in the race against incumbent governor Andal Ampatuan Sr. and sentenced to life in prison without parole in the Philippines; sergeant major Jakrapanth Thomma of the royal Thai army killed 29 people, including his commanding officer, and injured 57 people at a home, the Suratham Phithak military camp where he was based, the Buddhist temple Wat Pa Sattha Ruam and the Terminal 21 Korat shopping center in Nakhon Ratchasima (Korat), Thailand; nine people were killed and five people were injured in two shisha bars in Hanau, Hesse, Germany in a racially motivated attack in which white supremacist Tobias Rathjen returned home and killed his mother and himself
Mass Murders - Four people were killed and about 20 people were injured when German Jens Ruther drove a camper van into them while they were seated at outdoor restaurants in Munster, Germany, and then shot himself dead; Alek Minassian killed 10 people and injured 16 other people when he drove a van into pedestrians on Yonge Street sidewalks in Toronto, Canada; at least 21 people were killed and many people were injured in a stampede of more than 500 people after a tear gas canister was detonated in a club where students were holding a pre-graduation event in Caracas, Venezuela; Shoko Ashara and six other members of Aum Shinrikyo were executed by hanging for the 1995 Tokyo subway sarin attack in Japan which killed 12 people, severely injured 50 people and temporally caused vision problems for almost 1,000 people; 18-year-old Vladislav Roslykov shot and set off a nail bomb, killing 20 people and injuring 70 people at the Kerch Polytechnic College in Kerch, Crimea, and then shot himself dead; an administrative intelligence employee stabbed five police officers at the central headquarters where he worked in Paris, France, killing four of them, before he was shot dead; three people were stabbed to death and three people were injured in a Reading, England park; serial killer and rapist Joseph DeAngelo Jr. pled guilty to 12 murders (suspected of 13 murders), dozens of rapes (suspected of 50 rapes) and burglaries (suspected of 120 cases) he committed in California between 1973 and 1986 and was convicted of the murders and 13 cases of kidnapping and sentenced to life imprisonment
Government Massacres – Armed forces of the Sudanese transitional military council (TMC), headed by the paramilitary rapid support forces (RSF) – led by TMC deputy head Mohamed Hamdan Dagalo, also known as "Hemeti," composed mostly by the Janjaweed militias - after the coup d'etat deposed Sudanese president Omar al-Bashir, massacred more than 128 people, including children, and injured more than 650 people by shooting, stabbing, burning, beating and being run over by vehicles and raped 70 women and men in Khartoum, the capital of Sudan, at a sit-in and three hospitals, using over 200 military vehicles and more than 10,000 soldiers and police, at least 40 of the deceased people were thrown into the Nile River, hundreds of people were terrorized and their homes pillaged, hundreds of people were arrested and at least 21 people remained missing; Amnesty International said Bangladesh killed 466 people under the guise of an anti-drugs campaign but were extrajudicial executions
Assassinations and Attempts – Sergei Skripal, a former Russian double agent for the United Kingdom (UK), and his daughter Yulia, were poisoned by the Novichok nerve agent in England, most likely by the Russian government, resulting in more than 100 Russian diplomats being expelled by more than 20 countries; The Washington Post journalist Jamal Khashoggi was murdered inside the Arabian Peninsula (Saudi) consulate in Istanbul, Turkey, five men were sentenced to death and another three face 24 years in prison; the special tribunal for Lebanon in the Netherlands convicted Salim Ayyash in absentia of involvement in the 2005 deaths of former Lebanese prime minister Rafic Hairi and 21 other people in Beirut, Sayyid Hassan Nasrullah rejected the trial as a plot; the US federal bureau of investigation (FBI) charged 14 men of the paramilitary militia group " with plotting to kidnap Michigan Governor Gretchen Whitmer and storm the Michigan capitol
Prison Killings - Prisoners revolted at a police station in Acarigua, Venezuela, after inmate Wilfredo Ramos was killed following 10 days of protests against the denial of visits by relatives, leaving 29 prisoners dead and 19 guards injured; a prisoner revolt left more than 40 people dead and many injured at Los Llanos jail, near Guanare city, Venezuela; violence broke out in four prisons in Amazonas, Brazil, in which more than 55 prisoners were killed by strangulation or stabbing
Migrants Drowned - 46 migrants' bodies were recovered off the coast of Tunisia after a boat capsized; 140 migrants were killed when the ship they were on with 200 people caught fire and sank off the coast of Senegal; it was reported that 14 boats carrying 663 migrants have left Senegal for the Canary islands in September 2020 alone, with a quarter of them wrecking or experiencing other negative incidents
Human Trafficking - 39 bodies of Vietnamese people, including two boys, were found in a refrigerated truck container in Grays, Essex, England, victims of human trafficking
COVID-19 – The coronavirus began in Wuhan, Hubei, China; World Health Organization (WHO) announced the COVID-19 (coronavirus) was an international public health emergency and later as a pandemic; South Korea went into lockdown followed by other countries, such as Iran, Italy, Japan, France, Canada, South Africa, UK, India, Spain, Argentina, Columbia; prisoners were released from prisons in Iran, Yemen, Turkey, Morocco, Egypt, Zambia; the NBA suspended its basketball season, the NHL paused its hockey season, the NCAA cancelled its basketball tournament, other sports and the summer olympics were cancelled; the US instituted a European travel ban; the US declared a national emergency; the EU closed its borders; Ayatullah Ali Khamenei of Iran refused US help with the virus and said it may have been manufactured by them; New York City was confirmed as epicenter in the US; the US, India, Brazil, Russia, France, Spain led in cases; countries and cities continued lockdowns, such as Nigeria, Moscow, many US states, Victoria state in Australia, the Philippines, the zionist state of Israel, Jakarta in Indonesia, Canada, the UK, Spain, Mexico, France, Belgium, Ireland; captain Brett Crozier of the aircraft carrier Theodore Roosevelt, docked in Guam, was relieved of command by US acting navy secretary Thomas Modly after 114 of 4,865 crew members tested positive for the virus because he had sent a letter asking for help for the crew to be evacuated and quarantined ashore rather than on the crowded ship, Modly resigned after calling Crozier "too naive and too stupid" during an address to the crew;British prime minister Boris Johnson contracted the coronavirus and ended up in the hospital; countries, starting with Japan, Canada, the EU, South Africa and other countries began to issue stimulus packages, money to unemployed citizens and loans to businesses; social media began removing posts of "conspiracy theories" and "pseudoscience" about COVID-19, including it's a hoax, 5G, Bill Gates, deadly vaccine, anti-vaccine, bioweapon, power and profit-making scheme, Q-Anon "theories", social experiment, military experiment, various treatments, big pharma, GMOs, doesn't exist, manipulation by deep state, inflated death rates; Catholic pope Francis livestreamed a blessing and prayer for the end of the virus; the international monetary fund (IMF) expected the world economy to be worse than the great depression of the 1930s; the French flagship aircraft carrier Charles de Gaulle reported over 1,000 virus cases; people begin opposing lockdowns in Paris, France, Berlin, Germany, Belgrade, Serbia, the US – pro-Trump protestors held an "Operation Gridlock" demonstration and later armed militia groups and protestors demonstrated in an "America Patriot Rally" at the state capitol in Lansing, Michigan, entering the building; airlines and businesses began to go bankrupt; schools started online learning; people began to refuse to wear masks; the UN warned of a mental health crisis caused by isolation, fear, uncertainty and economic turmoil; Hajj was cancelled for international pilgrims; Black people were four times more likely than white people to be hospitalized for COVID, highlighting racial disparities; Russian president Vladimir Putin approved the world's first COVID vaccine; 13 people died in a stampede at a Lima, Peru disco in Lima, Peru, during a police raid to shut it down for violating the COVID lockdown, and 23 people were arrested
Ebola – Ebola reappeared in the Democratic Republic of the Congo, killing around 2,300 people
The other parts will be posted soon, inshallah.
References
(Probable)
2017 Events. (Aug. 21, 2018). History.com. https://www.history.com/topics/21st-century/2017-events
2017. Wikipedia. https://en.wikipedia.org/wiki/2017
2018 Events. (Dec. 6, 2018). History.com. https://www.history.com/topics/21st-century/2018-events
2018. Wikipedia. https://en.wikipedia.org/wiki/2018
2019 Events. (Feb. 5, 2020). History.com. https://www.history.com/topics/21st-century/2019-events
2019. Wikipedia. https://en.wikipedia.org/wiki/2019
Historical Events in 2020. On This Day. https://www.onthisday.com/events/date/2020?p=1
Historical Events in 2020. On This Day. https://www.onthisday.com/events/date/2020?p=2
Historical Events in 2020. On This Day. https://www.onthisday.com/events/date/2020?p=3
Historical Events in 2020. On This Day. https://www.onthisday.com/events/date/2020?p=4
2020. Wikipedia. https://en.wikipedia.org/wiki/2020
"Controversial Police Encounters Fast Facts." (Oct. 26, 2020). CNN.com. https://www.cnn.com/2015/04/05/us/controversial-police-encounters-fast-facts/index.html