Third Year Anniversary: Milestones - Part 4
Blog Post 38
December 20, 2020
Part 4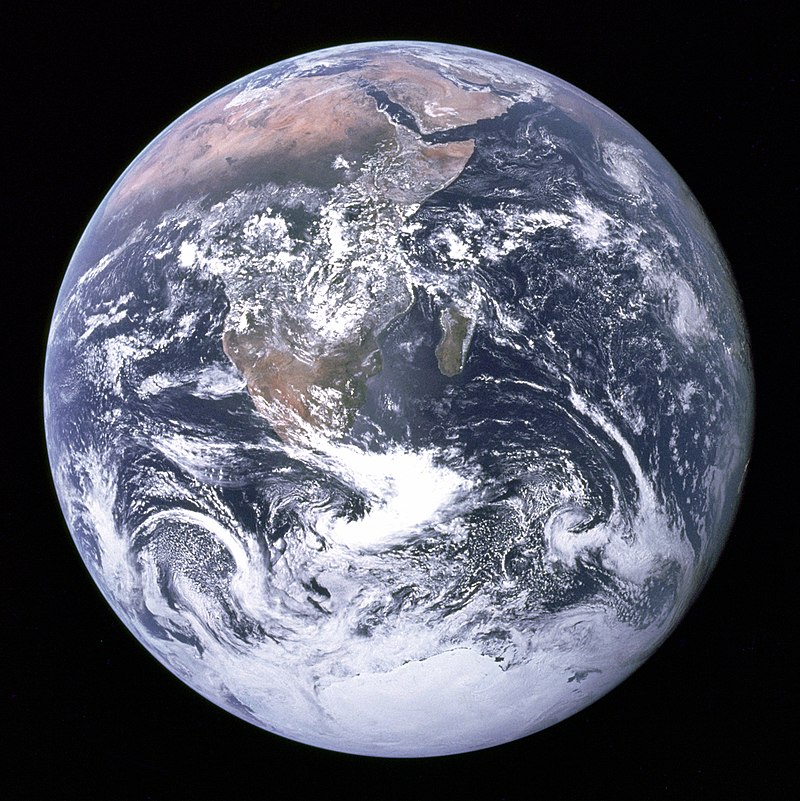 Continuation of events that took place during the past three years
Part 4
See Blog Post 35, November 2, 2020 for Part 1, Blog Post 36, November 17, 2020 for Part 2 and Blog Post 37, December 3, 2020 for Part 3
Introduction Repeated here for your benefit –
Al-Hamdulillah!
Inked Resistance Islamic Publishing
is Three Years Old!
Here's what we can do: We copy others; show affection and concern without prompts; take turns; show a wide range of emotions; understand mine, hers and his; separate easily from Mom and Dad; get upset with major changes in routines; and dress and undress ourselves. We carry out instructions with two to three steps; talk well enough for strangers to understand most of the time; carry on a conversation using two to three sentences; and name friends and most familiar things. So we're well on our way, inshallah!
All kidding aside… As we celebrate the birthday of our esteemed Prophet Muhammad, peace be upon him and his family, we're offering a 25% discount off our books. Please take advantage of this offer and purchase some books for ourselves, your family and friends, inshallah. It is only through supporters like you, and Allah's Subhanahu wa ta'ala Help, that we are still going strong! You can shop at Inked Resistance Islamic Publishing Shop or Inked Resistance Ecwid Store or Inked Resistance Etsy Shop, inshallah. The sale is running out so get yours today, inshallah. THE SALE ENDS AT A MINUTE TO MIDNIGHT ON DECEMBER 31, 2020.
This is a snapshot of the past three years (thru Nov. 2, 2020). It is not complete. It is not in order. There will be lots of things missing. Information may not be up-to-date and may in fact be slightly inaccurate. We will need to stop at some point and continue the post later because there's just so many things that have happened. What is important for us to point out is that amidst all of these things, which are so horrible and show the animal side of human beings, the treachery of those in power, there are people like us, inshallah, who are plugging away at making a difference, at exposing the corruption, at lifting the hopes of a better day, a better way to live, a better headspace and heartspace. Remember that things have always been rough, always been difficult and corrupt and unjust and evil, and we've persevered. Human beings have gotten this far because there are Allah-fearing, honourable, sacrificing, loving, justice-seeking, patient and virtuous leaders and people and Allah Subhanahu wa ta'ala is on our side. Don't give up the fight!
New Material –
More events during the three years since Inked Resistance Islamic Publishing began included:
Hurricanes – Category 4 Florence killed 51 people in South Carolina, North Carolina and Virginia; Category 5 Michael killed 46 people in Florida, Georgia, North Carolina and Virginia; Puerto Rico still suffering from Maria with a death toll of 4,600 people; Category 1 Barry struck the Gulf Coast, killing one person and causing over US$600 million in damages; Category 5 Dorian killed 84 people, 1,300 people were missing and at least 70,000 people lost their homes in the Bahamas; Category 1 Hanna tracked through the Bahamas, the Turks and Caicos Islands, the Dominican Republic, Haiti, and the eastern US coast, killing over 537 people, mostly in Haiti; Category 1 Isaias hit the Caribbean and the eastern US coast, along with 39 tornados, killing 18 people and US$4.73 billion in damages; Category 4 Laura made landfall in Louisiana near the Texas border with 150 mph winds, killing at least 77 people with around US$14.1 million worth of damages, it hit the Lesser Antilles and Puerto Rico as a tropical storm, moved across Hispaniola, killed 31 people in Haiti and four people in the Dominican Republic, moved across Cuba, hitting south Florida; Category 2 Sally made landfall near Gulf Shores, Alabama, killing at least eight people and causing serious flooding and around US$5 billion in damages; Category 2 Delta made landfall on Mexico's Yucatan Peninsula with 110-mph winds and then hit Louisiana, killing six people and around US$4.2 billion in damages; Category 2 Zeta made landfall in Louisiana with 110 mph winds, killing eight people and causing around US$3.1 worth of damages
Typhoons – Bavi made landfall in North Korea causing widespread structural damage and flooding and minimal damage in South Korea and Japan; Haishen made landfall in Japan, South Korea and North Korea where widespread flooding occurred; Lekima made landfall in Zhejiang, China, killing 90 people, with a million people evacuated and damages estimated at US$9.28 billion, it also affected the Philippines, Malaysia, Taiwan, the Caroline Islands and Ryukyu Islands; Hagibis made landfall in Japan, killing 98 people, 7 people missing, over seven million people to evacuate and US$15 million in damages; Kammuri hit the Philippines, causing the evacuation of 200,000 people; Molave struck the Philippines and Vietnam triggering heavy rain and landslides, killing at least 71 people, leaving 46 people missing and causing more than US$660 million worth of damages
Cyclone – Amphan killed over 100 people and forced the evacuation of more than four million people, causing more than US$13 billion in damage in India and Bangladesh; Nisarga as a Category 1 hit Mumbai, India, causing more than 100,000 people to evacuate; Idai hit Mozambique, Zimbabwe, Malawi and Madagascar, leaving more than 1,300 people dead and many more people missing, along with mass flooding, power outages and at least US$2.2 billion worth of damages; Bulbul killed 41 people in West Bengal, India, and Bangladesh, two million people were evacuated with US$3.37 million in damages; Ciara made landfall in northern Scotland leaving 13 people dead, 500,000 power outages and US$1.9 billion in damage across Europe; During Harold, 27 people of the 738 people on board the ferry MV Taimareho were swept off and presumed dead in the Solomon Islands, and US$123.5 million worth of damages in Vanuatu, Fiji and Togo, where more three people died and many people suffered injuries; Ianos, a rare medicane, after sweeping through Italy, Malta and Crete, made landfall in Greece, killing four people, leaving one person missing and causing around US$200 million in damages
Tsunami - A tsunami hit the Sunda Strait in Indonesia, killing at least 430 people and injuring nearly 1,500 people
Floods – Flash floods and landslides in Japan killed 232 people and 459 people were injured; severe floods due to monsoons killed around 1,600 people and 500 people were missing, and were especially devastating in Kerala, India, where over 483 people were killed, 140 people were missing and about a million people evacuated; at least 24 people were killed and nearly one million people were affected by flash floods in Somalia; 29 people were killed and 29,000 people became homeless due to flooding in Kenya; 141 people in China have been killed or are missing from floods and 28,000 homes have been damaged; floods killed 190 people and left four million people homeless in India and Nepal; Floods and landslides killed at least 53 people in Jakarta, Indonesia; landslides and floods in Brazil's Minas Gerais state killed at least 30 people; floods on the island of Kyushu in Japan killed at least 37 people and more than 200,000 people were evacuated; monsoon flooding in Assam state, India, killed more than 50 people and affected over two million people; at least 172 people were killed in floods in Yemen; at least 190 people were killed in flash floods in Charikar, Afghanistan, with over 170 people injured and 1,500 houses destroyed; Vietnam suffered its worst floods in decades with 189 people killed, 60 people missing, crops, animals and homes destroyed and 44 people were killed in Cambodia, with at least US$1.52 billion in damages
Dam Collapse – The hydroelectric dam, Xepian-Xe Nam Noy, in Paksong, Laos collapsed, leaving over 1,100 people missing, over 5,000 people evacuated from the flooding and thick mud, and Cambodia was also affected; a mine tailings dam broke in Brumadinho, Minas Gerais, Brazil, killing at least 248 people with 22 people missing; two dams on the Tittabawassee River in Michigan were breached by floodwaters, forcing the evacuation of 10,000 people
Landslide – A landslide in Burundi killed 41 people, injured 40 people and 10 people were missing, 103,412 people had already been internally displaced due to flooding, mudslides and landslides; landslides hit Sao Paulo and Rio de Janeiro states, Brazil, killing at least 18 people; a landslide at a jade mining site in the Hpakant area of Myanmar killed at least 174 people
Earthquake – A 7.5 magnitude earthquake hit Sulawesi, Indonesia, causing a tsunami that killed at least 4,340 people, injured more than 10,679 people with almost 71,000 people evacuated, and damaged more than 70,000 homes and ports, bridges, hospitals, schools, masjids, prisons, hotels, malls and the airport; a 7.3 magnitude earthquake hit the border between Iraq and Iran killing at least 530 people and leaving over 70,000 people homeless; a 7.5 magnitude earthquake hit Mexico killing at least four people; a 6.6 magnitude earthquake hit Cotabato province in Mindanao, Philippines, in a swarm of nine earthquakes, three of which were at over 6.0 magnitude, triggering landslides and rockslides, which left 38 people dead, 11 people missing, almost 800 people injured and over 12,000 people homeless; a 6.4 magnitude earthquake in Albania killed 51 people and injured around 2,000 people; a 6.4 magnitude earthquake in Puerto Rico, followed by many aftershocks, killed four people, injured nine people and left more than 8,000 people homeless
Volcanos – Puna's eruption of Hawaii's Kilauea volcano's east rift zone and 5.0 magnitude and 6.9 magnitude earthquakes caused lava fountains, fire and gas to flood the land destroying homes, roads and utilities, with an estimated US$800 million worth of damage, and causing the evacuation of thousands of people; at least 109 people were killed and hundreds wounded when Volcan de Fuego erupted in Guatemala; a volcano erupted on White Island in New Zealand, killing 20 people and injuring 27 people; Taal in the Philippines began erupting prompting evacuations
Wildfires –Wildfires in Greece killed 102 people and destroyed more than a hundred buildings; massive wildfires destroyed hundreds of thousands of acres in California, killing at least 90 people and almost 19,000 buildings in the Camp Fire in the town of Paradise; most of Brazil's Amazon rainforest was destroyed by wildfires many of which were deliberately set to clear the area for large-scale agriculture, more than 36,000 fires blazed and more than 15,000 fires have caused widespread devastation in Brazil's Pantanal wetlands in 2020; at least 34 bushfires and smoke killed 417 people and more than one billion animals, burning 46 million acres in New South Wales, Australia; numerous forest fires broke out in the Canary Islands destroying large areas, especially in Gran Canaria, and thousands of residents were evacuated; Apple wildfire raged in Beaumont, California, forcing the evacuation of nearly 8,000 people; a state of emergency was declared as 27 fires burned in California amid a continuing heat wave with over two million acres burned; Silverado wildfire broke out in Orange County, California forcing 70,000 people to evacuate; wildfires in Oregon killed 11 people, caused 40,000 people to evacuate, with about one million acres of land burnt and over 3,000 homes destroyed
Climate Change – the UN predicted the Earth will warm by 2.7 degrees F by 2040 causing extreme heat, wildfires, flooding, drought, food shortages and poverty; Danish polar research institution Polar Portal reported that Greenland had an ice loss of 11 billion tons in one day and 197 gigatonnes during July; the Okjokull glacier in Iceland completely melted after covering six square miles; 11,000 scientists in the journal BioScience warned "clearly and unequivocally that planet Earth is facing a climate emergency"; Nature Climate Change reported that greenhouse gas emissions dropped 17% worldwide in April 2020 while world was in lockdown for the coronavirus
Hottest Months/Day - The National Oceanic and Atmospheric Administration (NOAA) reported that July 2019 was the hottest month on record globally, at 0.95 °C (1.71 °F) above the 20th-century average; the NOAA reported that January 2020 was the hottest January on record; the Arctic circle recorded its highest-ever temperature of 38C (100F) in Verkhoyansk, Siberia on June 20, 2020
Drought – Science reported that a multi-decade mega-drought is already underway in the western US
Tornados - Multiple tornadoes ripped through central Tennessee, killing at least 25 people; at least 140 tornadoes from Texas to North Carolina killed 32 people across 10 states, caused power outages to 4.3 million people and US$3 billion worth in damages
Derecho - A derecho (wind storm), along with torrential thunderstorms, hail and a tornado, hit the US midwest flattening cornfields, destroying crops, killing four people, an estimated US$7.5 billion in damages and leaving hundreds of thousands without electricity
Dust Cloud – A dust cloud from the Sahara desert reached the Caribbean
Blizzard – A winter storm intensified over the southern Rocky Mountains and became a bomb cyclone, triggering severe blizzard conditions in much of the southwest and central US, along with tornados, flooding, hurricane-force wind, snow and rain
Extinction - The Intergovernmental Science-Policy Platform on Biodiversity and Ecosystem Services (IPBES) warned that biodiversity loss is "accelerating" with over a million species threatened with extinction, the decline of the natural living world is "unprecedented" and largely a result of human actions; the world's last male northern white rhinoceros named Sudan died in Kenya
Arson - 36 people were killed and 33 people were injured after an arson attack by Shinji Aoba at Kyoto Animation Company's Studio 1 in Kyoto, Japan, the arsonist suffered life-threatening burns that took 10 months to recover from, has admitted to the arson and is expected to receive a life sentence in prison
Fires – At least 60 people were killed and 79 people injured in a fire at a shopping mall/entertainment complex in Kemerovo, Russia; at least 78 people were killed in a fire at a Valencia, Venezuela police headquarters; a fire in Rio de Janeiro destroyed more than 90% of the National Museum of Brazil's 20 million items; the 850-year-old Notre-Dame Cathedral's spire and most of the roof burned up in Paris, France during the week before Easter; a fire on the Russian deep-diving submarine Losharik killed 14 crew members; the 500-year-old Japanese Shuri Castle a UNESCO World Heritage Site was mostly destroyed by fire; a fire on a train killed at least 74 people near Rahim Yar Khan, Pakistan; 43 people were killed and at least 50 people were injured in a fire at an illegal factory where many were sleeping in Delhi, India; thousands of Muslims protested the burning of four masjids in the Amhara Region of Ethiopia, as well as Muslim business in Motta Town; a fire in an uncredited Pennsylvania Church of Bible Understanding-run orphanage killed 17 children near Port-au-Prince, Haiti; a fire at an Icheon warehouse in South Korea killed 38 people; Moria refugee camp, Europe's biggest migrant camp, burned down on the Greek island of Lesbos, leaving 13,000 people without shelter
Pollution - At least 14m tonnes of plastic pieces are at the bottom of the ocean, 30 times more than on the surface
Nuclear Radiation Explosion – A nuclear explosion at the Nyonoksa weapons-testing site in Arkhangelsk Oblast, Russia, killed at least five people and injured three people
Gas Leak Deaths – 11 people were killed and over 5,000 people got sick from a styrene gas leak from a LG Polymers chemical plant near Visakhapatnam, India
Gas Explosion – An apartment block in Magnitogorsk, Chelyabinsk Oblast, Russia, partially collapsed from a gas explosion, killing 39 people and injuring 17 people; a pipeline in Tlahuelilpan, Mexico was ruptured by fuel thieves causing an explosion, killing at least 137 people and injuring dozens more people; a gas explosion in Koltsovo, Novosibirsk, Oblast, Russia set off a fire in a bioweapons plant that houses viruses, including smallpox, ebola and anthrax
Bridge Collapse - Part of the Morandi Bridge collapsed after a violent storm in Genoa, Italy, killing 43 people; the Nanfang'ao Bridge in Taiwan collapsed, killing six people and injuring more than 20 people
Explosions - An explosion at a chemical plant in Xiangshui Jiangsu, China, killed at least 78 people and injured more than 600 people; two explosions occurred in the port of Beirut, Lebanon, supposedly from ammonium nitrate stored there, killing over 220 people, injuring over 6,000 people, leaving at least 300,000 people homeless and causing an estimated US$10-15 billion in damage, and Lebanese prime minister Hassan Diab resigned
Accidental Deaths – 16 people were killed and 13 people were injured when a semi-truck collided with a bus carrying the Humboldt Broncos ice hockey junior team in Saskatchewan, Canada; 19 Iranian sailors were accidentally killed when the Iranian navy stuck an Iranian support ship with a missile during training exercises; a fuel tanker truck overturned and exploded in Morogoro, Tanzania, killing at least 89 people and injuring at least 55 people; a bus in South Sumatra, Indonesia, plunged into an 80-metre deep ravine and a fast moving river, killing 28 people and injuring 13 people
Airplane Crashes – Saratov Airlines Flight 703 crashed shortly after taking off from Moscow, killing all 71 people on board; an Algerian Air Force plane crashed near Algiers, killing 257 people; Cubana de Aviacion flight 972 crashed shortly after take-off in Havana, Cuba, killing 112 people, with only one survivor; Iran Aseman Airlines Flight 3704 crashed in the Zagros Mountains. killing all 65 people on board; a Russian air force plane crashed on approach to Khmeimim air base in Syria, killing all 39 Russian servicemen on board; US-Bangla Airlines Flight BS211 crashed and burst into flames at Nepal's Tribhuvan International Airport, killing 51 people and seriously injuring the other 20 people onboard; Air India Express Flight 1344 crashed after overrunning the runway in Kerala, India, killing 19 people; Indonesian Lion Air Flight 610 crashed off the coast of Java, killing all 189 people on board; Ethiopian Airlines Flight 302 crashed shortly after takeoff from Addis Ababa, killing all 157 people on board, all Boeing 737 MAX aircraft were grounded worldwide; Aeroflot Flight 1492 crash-landed after takeoff and being struck by lightning and burst into flames at the airport in Moscow, Russia, killing 41 of the 78 people on board; four men were charged with murdering the 298 passengers and crew of Malaysia Airlines Flight 17, which was shot down while flying over Eastern Ukraine in July 2014 during the Ukraine-Russia conflict; Busy Bee Congo plane crashed and burst into flames shortly after takeoff in Goma, Democratic Republic of the Congo, killing all 20 of the 21 people on board and nine people on the ground; a Chilean military transport aircraft crashed while travelling to its military base in Antarctica, killing all 38 air force personnel on board; Kobe Byrant, the LA Lakers basketball legend, his 13-year-old daughter Gianna, baseball coach John Altobelli, his wife Keri Altobelli and their daughter Alyssa Altobelli, Sarah Chester and her daughter Payton, assistant coach of the Mambas basketball team Christina Mauser and the pilot Ara Zobayan, died in a helicopter crash during poor visibility and low ceiling in the hills above Calabasas, California on route for the three girls Mambas basketball game which Kobe Bryant coached; Pakistan International Flight PK8303 crashed, killing 97 of the 99 people on board and injuring dozens of people on the ground in Karachi, Pakistan
Submarine Vanishes – An Argentinian submarine vanished with 44 crew members in the south Atlantic Ocean and was found a year later at the bottom of the ocean
Boat Sinks – A dive boat, the MV Conception, caught on fire and sunk, killing 34 people and injuring five people, near Santa Cruz Island, California
Ferry Capsizes – An extremely overcrowded Tanzanian ferry, the MV Nyerere, capsized on Lake Victoria, killing at least 228 people, with 41 people rescued, more than 400 children lost their parents/guardians and more than 160 families suffered from post-traumatic stress disorder
Train Accident – An Indian Railways passenger train ran into a crowd at a Hindu festival near Amritsar, India, killing at least 59 people and injuring at least 100 people
Oil Spill – A Japanese carrier stranded on a reef broke in half in Mauritius, spilling 1,000 tons of oil into the ocean; a state of emergency was declared after 20,000 tonnes of diesel oil leaked into the Ambamaya River near the Russian city of Norilsk, Siberia within the Arctic Circle when a tank at the Norilsk Nickel power plant tank collapsed, contaminating a 135-square mile area
Power Outage – A large-scale power outage in most of Argentina, all of Uruguay and parts of Paraguay left an estimated 48 million people without electrical supply
Locust Plague - A locust plague in Ethiopia and Somalia devastated 173,000 acres of crop and grazing land and invaded South Sudan, threatening a food crisis; locust swarms in India, labelled "Swarmageddon," were the worst in almost three decades after spreading from Pakistan and Iran and due to extreme weather
Whales Die - 380 pilot whales died at Macquarie Heads, Tasmaniain Australia's largest mass stranding, around 110 whales were taken out to sea
UFOs – The US department of defense released three declassified videos of possible UFOs from 2004 and 2015
Embassies Move to Al-Quds – The US officially recognized Al-Quds (Jerusalem) as the capital of the zionist state of Israel and moved their embassy there from Tel Aviv; Guatemala moved their embassy to Al-Quds in the zionist state of Israel and Honduras and Panama said they would do the same, although Honduras hasn't done it yet and Panama changed its mind; Serbia and Kosovo normalized their economic relationships and said they'd move their embassies to Al-Quds in the zionist state of Israel, although Serbia said they wouldn't if the zionist state recognized Kosovo as an independent country and Kosovo said they wouldn't if the zionist state doesn't recognized them as an independent country
Removal of Queen Elizabeth – Barbados announced it intends to remove queen Elizabeth II as its head of state and become a republic
Rescue - Twelve boys, 11-16 years old, and their 25-year-old assistant soccer coach were rescued from a monsoon flooded cave in Thailand after 18 days, which killed Suman Kunan, a Thai rescue diver
Reparations for Black People – Evanston, Illinois was the first US city to approve financial reparations for Black residents and descendants of previously enslaved people; Asheville, North Carolina approved a reparations initiative that will increase home ownership and business and career opportunities for Black residents and descendants of previously enslaved people; In North Carolina, Buncombe county passed a resolution calling for reparations and the city of Durham commissioned a task force to look into reparations, and other US cities are considering similar measures; California became the first US state to pass a law allowing for reparations for Black residents and descendants of previously enslaved people
Wedding - Britain's prince Harry married US actress Meghan Markle, who is biracial and divorced
Women's Rights – The Miss American contest got rid of its swimsuit competition; women were allowed to drive in the Arabian Peninsula
Cinemas in the Arabian Peninsula - Cinemas opened in the Arabian Peninsula for the first time since 1983 showing Black Panther

Weapons Banned -New Zealand prime minister Jacinda Arden banned military-style semi-automatic and assault weapons six days after the Christchurch massacre; people elsewhere protested for tighter gun laws; Canadian prime minister Justin Trudeau issued a ban on 1,500 types of assault-style weapons 12 days after the Nova Scotia massacre
Celestial Events – A super blue blood moon was seen in the sky – three lunar events coincided: a total lunar eclipse, second full moon in a month, closest point to the Earth; the longest total lunar eclipse of the 21st century occurred, lasting 102 minutes and 57.3 seconds; an annular solar eclipse occurred; a total solar eclipse occurred over South America
Masjid Site Rejected – India's supreme court gave the site of the Babri Masjid, built almost 500 years ago, which was illegally demolished by the Vishva Hindu Parishad in 1992, in Ayodhya, Uttar Pradesh to the Hindus who say Rama was born there and Indian prime minister Narendra Modi laid the cornerstone for a Hindu temple
Masjid Reinstatement –Turkey's president Erdogan ordered the Hagia Sophia in Istanbul to be reverted into a masjid after it had been made into a museum in 1935
Peace Agreements - Eritrea and Ethiopia officially agreed to peace; the zionist state of Israel and the United Arab Emirates made a peace agreement; the zionist state of Israel and Bahrain made a peace agreement; Sudanese prime minister Abdalla Hamdok made peace agreements with major opposition groups and will transition Sudan into a secular country
Favour Repaid - People in Ireland repaid 173-year-old favour, raising around US$2 million for the Navajo Nation and Hopi Reservation in Utah, Arizona and New Mexico who are being horribly affected by the coronavirus, in 1847 the Choctaw Nation of Oklahoma had sent US$170 to aid the Irish during the potato famine
Nuclear Power – The first nuclear power plant in the Arab world began operations in the United Arab Emirates
Outer Space – Oumuamua, a high-velocity asteroid, was found to be from outside the solar system, the first known interstellar object; Space X launched its most power rocket, the Falcon Heavy; NASA launched its Transiting Exoplanet Survey Satellite (TESS); NASA launched its probe InSight to Mars and it landed there; the presence of a subglacial lake on Mars was reported; NASA launched the first probe to the sun; China landed a probe on the dark side of the moon; NASA astronauts Jessica Meir and Christina Koch were the first all-female spacewalkers when they went outside the International Space Station; the first manned spacecraft was launched to the International Space Station from the US since 2011; planet TOI 1338-b identified; NASA released detailed study of Arrokoth, the most distant body ever explored by spacecraft; the European Space Agency and Japan's Aerospace Exploration Agency probe headed toward Venus and Mercury, to arrive at Mercury in 2025; the first fast radio burst ever detected from inside the Milky Way is linked to Magnetar SGR 1935+2154; first black hole in a star system visible by naked eye discovered; NASA launched its Mars 2020 rover mission; the Royal Astronomical Society found phosphine in Venus's atmosphere, a strong predictor of microbial life; SpaceIL, a zionist state of Israel organization launched a probe to the moon in the first privately financed mission; detection of water in the atmosphere of exoplanet K2-18b was announced; scientists reported in Science that the planets formed not by violent collision but by gentle clumping, after their study of Arrokoth in the Kepler belt; Astrophysical Journal reported that the biggest cosmic explosion was detected from a supermassive black hole in Ophiuchus galaxy 390 million lights years away; NASA announced there is more water on the Moon than previously thought, in sunlit as well as shadowed regions
Clones – China cloned two monkeys, the first cloned primates
Condor Soars for Five Hours - A study found that the world's heaviest bird, the Andean condor, can fly for five hours without flapping its wings
Discoveries – Fossils believed to be homo sapiens were found in Bulgarian cave, indicating humans arrived in Europe thousands of years earlier than originally thought; fossil fragments found in Callao Cave in the Philippines revealed a new human species, the homo luzonensis, named after Luzon island where they were discovered; a 2.5 cm millipede fossil, the oldest known land animal which lived 425 million years ago, was discovered in the Scottish Inner Hebrides; 200 skeletons of mammoths and 20 other animals were found at the airport in Mexico City during construction, making it the largest find of mammoth bones; the perfected preserved remains of a cave bear, 22,000-39,500 years old, were found in Siberia; Nature reported that the smallest dinosaur was discovered, its skull preserved in a piece of amber smaller than a fingertip from a mine in Myanmar; a frog fossil that is 40 million years old was found on Seymour Island, Antarctica; details about the "Terror Crocodile" (Deinosuchus), the size of a bus, with teeth as big as bananas, that lived 75-84 million years ago in North America were published; the earliest dated evidence of human beings was discovered as 120,000-year-old fossilized footprints in the Arabian Peninsula's (Saudi) Nefud Desert; Peru announced the rediscovery of a 37-metre figure of a cat, made between 500 BC and 200 AD., in a geoglyph outline in the Nazca Desert
This is the end of the four-part blog posts, Al-Hamdulillah.
References
(Probable)
2017 Events. (Aug. 21, 2018). History.com. https://www.history.com/topics/21st-century/2017-events
2017. Wikipedia. https://en.wikipedia.org/wiki/2017
2018 Events. (Dec. 6, 2018). History.com. https://www.history.com/topics/21st-century/2018-events
2018. Wikipedia. https://en.wikipedia.org/wiki/2018
2019 Events. (Feb. 5, 2020). History.com. https://www.history.com/topics/21st-century/2019-events
2019. Wikipedia. https://en.wikipedia.org/wiki/2019
Historical Events in 2020. On This Day. https://www.onthisday.com/events/date/2020?p=1
Historical Events in 2020. On This Day. https://www.onthisday.com/events/date/2020?p=2
Historical Events in 2020. On This Day. https://www.onthisday.com/events/date/2020?p=3
Historical Events in 2020. On This Day. https://www.onthisday.com/events/date/2020?p=4
2020. Wikipedia. https://en.wikipedia.org/wiki/2020