Are You Ready for a Revolution?
Blog Post 3
Published Dec. 28, 2017
In the Name of Allah, The Compassionate, The Merciful
Inked Resistance
Islamic Publishing
Resistance. Inspiration.
Creation. Revolution.
As-Salaamu Alaikum Everyone,
Inshallah, you and your family are well.
By now, we're sure you've seen our new publishing company and are as excited about it as we are.
Since we've branched out into an entirely new field, the world of Islamic fiction for and by young and new adults, it seems it may just be too unique. Some folks can't get their heads around Islamic fiction. That's okay, though, because without venturing out into the unknown, we won't swim with the always relevant and ever-evolving Islamic wave and instead we'll be stuck in some ole fuddy-duddy time warp.
We need your support. Here are a few options:
Buy a copy of

The Sandhills of Arabia

for yourself and/or as a gift for a young adult.

Purchase a handcrafted Qur'anic bookmark and/or tapestry for yourself and/or as a gift.

Encourage young and new adults to submit their manuscripts for publication.
Of course, launching a book publishing company with only one book feels sketchy. But, that's all we can do right now without you. You see we need money to publish our next manuscript. You buy, we publish. That's how it works. Look at it as an investment for today and for the future. It's your opportunity to get in on the ground floor and spiritually impact our young people and celebrate their voices. You'll also be earning thawab, inshallah.
Our definition of young and new adults is 12 years old to 30, but that's not written in stone. We fully realize that if you're in this age group you might not have the ability to purchase cause you don't have a credit card or use PayPal. Or perhaps you don't trust on-line shopping. If those are the issues, you can email us and we'll work something out, inshallah.
What's so unique about our company? Well for starters:
See how many Islamic fiction books are out there for and by young and new adults.

Check out how many Islamic fiction publishing companies there are.

Our vision is to publish inspirational, political, real-life Islamic fiction, not candy-coated stories that gloss over historical and resistance-motivated Muslim realities.

We aim to publish diverse Muslim youth-oriented writing because we feel strongly that this generation demands to be heard.
Sure the book costs. However, with more sales we'll, inshallah, be able to reduce the price in the future. Spending US$20.00 on a tangible, non-consumable enjoyable and enlightening book or tapestry or US$15.00 on a lovely Qur'anic bookmark is like buying a cup of tea or coffee for half a month – bought and drunk.
Purchase on our website at www.inkedresistanceislamicpublishing.com.

Your Choices
The least you can do to support this venture is promote it within your family, extended relatives, friends, associates, community, organizations and masjids, inshallah.
Ways to Promote
Post the attachments on social media.

Display the attachments on your organization's and

masjid's

notice boards.
Persuade your

Imam

to announce the company in the

masjid

.
Convince your

masjid

, Islamic school and

madrassah

to purchase books for their library and classrooms.

Forward this email to family, relatives, friends, etc. – to everyone.

Check out

The Sandhills of Arabia

and our author profile on Goodreads at

https://www.goodreads.com/search?utf8=%E2%9C%93&query=The+Sandhills+of+Arabia

, rate it and shelf it.
Get in touch with us if you have questions, concerns, suggestions or just to give salaams, inshallah.
Looking forward to all your supportive efforts, inshallah. We know we can count on you. Thanks so much and may Allah bless you and your family.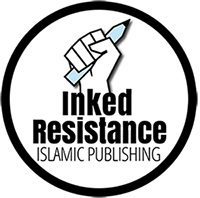 Laila Hasib
www.inkedresistanceislamicpublishing.com